Optoelectronic devices(16)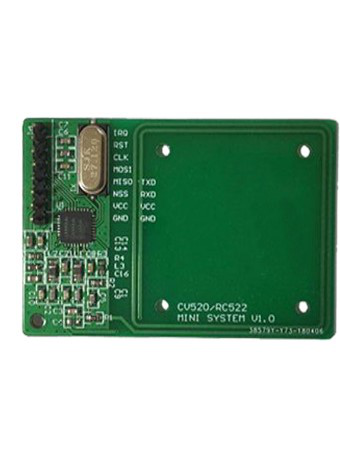 Description of DQ3021
1 SUMMARY DQ3021, an IC cards read and write module designed by small size, low power check card (LPCD) and easy operation. This RFID module,antenna is integrated.Easy to use,safety to o
Description of DQ3021
1 SUMMARY
DQ3021, an IC cards read and write module designed by small size, low power check card (LPCD) and easy operation. This RFID module,antenna is integrated.Easy to use,safety to opreate.
It widely used in office/home security, personal identity, entrance guard system, security systems, intelligent instruments and meters, interactive toys and production process control ,which a variety of wireless radio frequency identification (RFID) system.
2 FEATURES
Computer interface

Interface

SPI/UART

Power supply

3.3V(±5%)

Contactless smart card interface.

Termsed standard

ISO14443 TYPE- A,

Standardof contactless card

ISO14443A,which is MIFARE Classic 1K/4K, FM11RF08, MIFARE Ultralight ,ISO14443A CPU,

Working frequency

13.56MHz

Operating distance

0-50mm(depending on card quality)

Human-Computer Interface

Dimension

35mm*50mm*2.4mm

stand by

Support low power check card(open by confirmed)

Environmental requirements

Operating temperature

-25~+85℃

Storagetemperature

-40~+125℃
3 PICTURES
Product Pictures

Size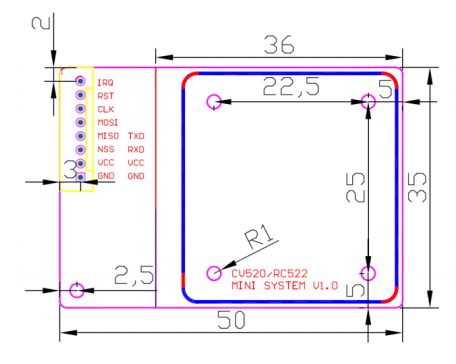 4 LOW POWER CHECK CARD
Keepping INT pin in high level or dangling situation,Module is normal working;
Using externalIO,put INT pin in low power level,Module is working in LPCD situation;
Putting the card in areas ofthe antenna,the module's INT pin keeps in high power level.
The upper detects high level ,then needs to pull the IO up, themodule comes to normal operation .
5 ORDER LIST
Type

Supporting instruction

DQ302

Support

ISO14443Type-A,

MIFARE Classic 1K/4K, FM11RF08, MIFARE Ultralight,MIFARE Ultralight C(can be used), ISO14443A CPU